1 The Eternal Temple of the Phoenix (2)
1 The Eternal Temple of the Phoenix (1)
# Dynasty (40)
# Events (1)
1 Riot in the Second City
# Holdings (20)
3 School of Wizardry (S.H.I.E.L.D. Headquarters)
3 Jade Pearl Inn
3 Deep Harbor
3 Productive Mine
3 Nexus of Lies
3 Silver Mine
2 Jade Mine
# Personalities (19)
1 The Dark Naga - exp (The Hulk)
1 Isawa Tsuke - expCoM (Nick Fury)
1 Natsumi - exp
1 Moshi Sasako - exp
1 Asako Chukage - exp2 (Captain America)
1 Ninube Onchi - exp (Black Widow)
1 Moto Ming-Gwok - exp (Hawkeye)
1 Iuchi Wattu
1 Isawa Norimichi - exp (Iron Man)
1 Moshi Tomiko - exp
1 Moshi Rukia - exp (Thor)
1 Asako Kaitoko - exp
3 Agasha Kyokuta (Agents of S.H.I.E.L.D.)
1 Iuchi Karasu - inexp
1 Tonbo Inuyama, the Eye of Tomorrow
2 Isawa Kouka (Agents of S.H.I.E.L.D.)
# Fate (40)
# Strategies (11)
3 Sudden Movement
2 Come One at a Time
3 Weakness Exposed
1 Creating Order
2 Back to the Front
# Items (7)
1 Koan's Scroll Satchel
3 Exquisite Nagamaki of the Fox Clan
3 Dotanuki
# Spells (18)
3 Cast Aside Appearances
3 Ward of Air
3 Focus on the Flame
2 Yojimbo of Earth
3 Servitors of Stone
3 Searing Siege
1 Summon Fushicho
# Rings (4)
1 Ring of Water
1 Ring of the Void
1 Ring of Earth
1 Ring of Air
-----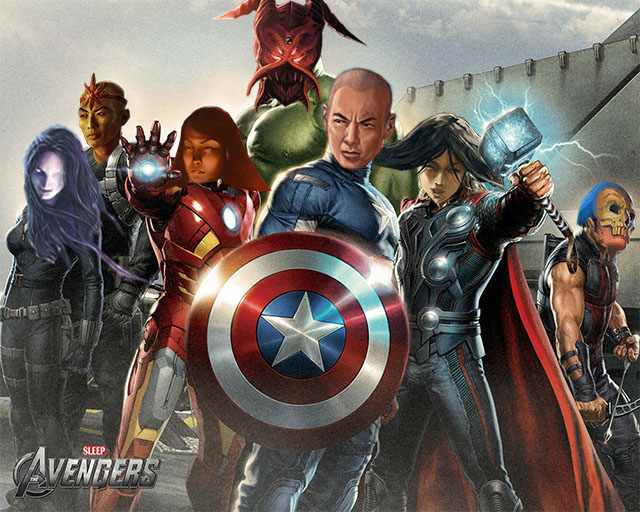 Theme:
"Superfriends", "Big Uniques", "Hogwarts".  Basically take all the best non-loyal shugenja and put them in a deck with school of wizardry.
What's so special?:
  None of your guys are shitty.
How does it win?:
  Your opponent lets you get your engine going.  It's a military deck that just runs great, costly personalities and abuses School of Wizardry to buy them on the cheap.  Isawa Tsuke + either of the 2 chi weapons (which can be searched for with Summon Fuchiso) becomes NASTY.  If you don't have Tsuke, you use Summon Fuchiso to find the scroll satchel to do the searing siege combo.

When does it lose?: 
When your opponent steals the scroll satchel with Unsettling.  When it plays honor rocket or any variation of dishonor.  The deck would have about a 25% chance at best vs a bonafide defensive honor deck.  But against military, it's a strong fight deck.
_____________________________
~~Sleep~~
Phoenix Clan * Samurai

Used to blog L5R, now I run the community board for Tampa L5R, The Forgotten Bay.
Top Lion Atlanta Kotei 2012, Top 16, 10th Overall.
Mod Team





Posts

: 904


Location

: Tampa, FL




---
Permissions in this forum:
You
cannot
reply to topics in this forum